EFS' Hancock Competes in 2012 World Duck Calling Contest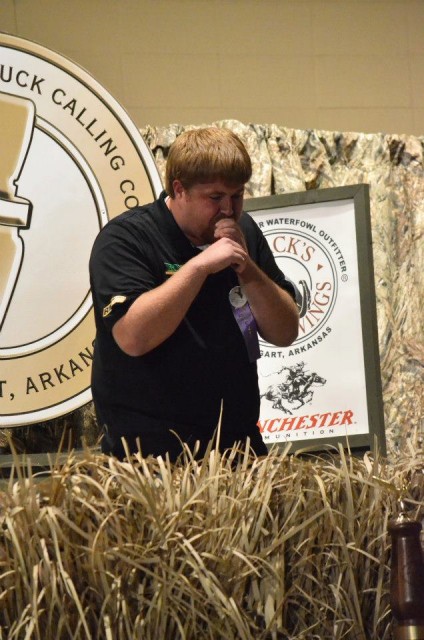 Logan Hancock, EFS Spatial Information Systems Specialist,  competed in the 77th Annual World Duck Calling Contest this past weekend.  The World Duck Calling Contest is held each Thanksgiving weekend as part of Stuttgart, Arkansas' Wings Over the Prairie festival.  Hancock placed 14th in the world out of 62 competitors.  Logan has been competing in the duck calling circuit since 2005 and is currently ranked 17th overall in the Drake Waterfowl "Power Rankings" for Competition Callers.
Congratulations Logan on a great finish in the 2012 World Duck Calling Contest!
For more information on the 2012 Duck Calling Contest you can visit the CallingDucks.com website.
EFS GeoTechnologies is an Aerial Photography and GIS Services company based in Monticello, Arkansas. To learn more about EFS please visit www.EFSGEOTECH.com.  Also, to receive updates from EFS you can follow them at Facebook and Twitter.
Recent Posts

Archives

Tags